These lessons are now open to help collision repair students learn from home. I am lifting the Patron fee to access this content during this time, as many schools are closed. However, I do appreciate your support and hope my Patrons continue to support this website and training.
If you would like to help and support this website, then I would greatly appreciate it. For more information visit. www.Patreon.com/CarAddictGarage
Click Button Below For Lesson
I hope you enjoy this training lesson. Let me know if you have any questions, or suggestions you may have to make this training module a better learning experience for you. Donnie
---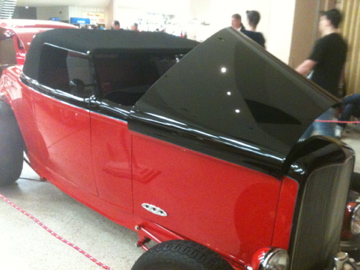 Lesson 2 – Automobile History
They Don't Make Them The Way They Used To
"Whether you think that you can, or you can't, you are usually right" ~Henry Ford
---
In this lesson, you will learn a little about how cars have evolved through the years. We have came a long way in vehicle design and how this is making it safer for then the early cars.
---
This page is the full lesson, which includes text content, videos and resources. I also broke it down to only the videos and resources. Just click the button below if you prefer to view only the videos or resources. This page is the full lesson, which includes text content, videos and resources. I also broke it down to only the videos and resources. Just click the button below if you prefer to view only the videos or resources. Note: some browsers and mobile devices may not play videos below…but they should work on the videos page. If you are still having problems viewing videos, then you can watch the playlist on YouTube.
---
Video Overview
I don't currently have my own video I created for vehicle history, but I found this one that I think you will find interesting. This video cover the Model T, which is birth of cars as we know them today.
---
---
The First Cars
---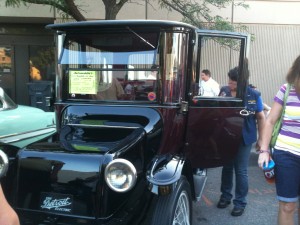 The first motor cars were nothing more than a buggy and engine. (Generally repaired by blacksmiths and carpenters. These cars were very expensive, and only the wealthy could afford them)
Model T was the first car mass produced on an assembly line in 1908 (Ford's vision was to produce an affordable car the average person could buy)
To do this Ford started only painting the black, started using interchangable parts and streamline the assembly line. This resulted to the Model T cost of $825 in 1908 to be reduced to $550 in 1913.
Cars in the 1960s
---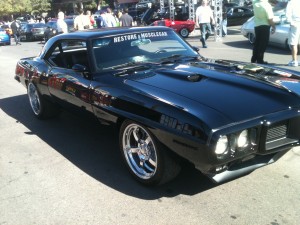 Cars were made the same basic way up through the 60s.
Body Over Frame
Rear Wheel Drive (Same idea, but the cars were very big, bulky, and heavy)
Except people in the 60s wanted SPEED!
They achieved this with Big Block Motors, which created much horsepower. (The Birth of Hotrods, Rat Fink, Flames, and Pin Striping.)
---
Cars in the 1970s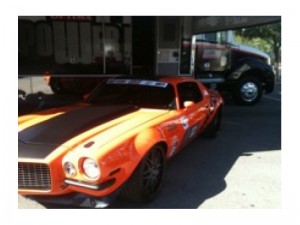 The government placed strict fuel economy and emissions control laws.
Customers demanded cars with increased fuel economy
New laws and customer demands started the automotive explosion of engineering ideas and changes in the automotive industry.
Changes to Comply with Demands and Laws
Smaller bodied cars and smaller engines
Aerodynamics (Increased Fuel Mileage)
Lighter cars by using different materials and designs
More work-hardened areas created during formation of panel (Body Lines)
Safety
Construction of Interstate Highways + Higher Speed Limits + More High Performance Cars = Accidents and More Deaths from Auto Accidents
Federal Laws were passed to regulate safety. These laws included:
Installation of seatbelts
Safety glass windshields
Head restraints
In 1979, the first driver side airbag was introduced
Airbags are mandatory in motor cars produced after 1990
Unibody Torque Boxes: Allow controlled twisting and crushing
Crush Zones: Made to collapse during collision (To act as an absorber, absorbing the impact)
Modern Day Cars
---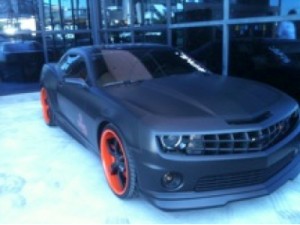 Today we have a lot of new technology coming out and being used on modern day cars. A few of the differences in today's cars include:
Carbon Fiber Parts
Aluminum Parts
More Plastic Parts
High Strength Steel
Boron Steel
Unibody Construction
Space Frame Construction
Computer
Hybrid Cars
Now we even have cars that will tell you when you're lost, where to turn, and parallel park for you.

What Is To Come
---
I think with all the new technology, things are changing faster now than ever before. Good things are resulting from this, but new technology brings new challenges to the repair industry. If you are reading this lesson to learn how to restore your ride, the fast changes may not be a big deal to you. However, if you are interested in pursuing this as a career, you will need be willing to continuously learn new repair methods. So if you like to learn new things, this is going to be a great career pathway for you to consider.
We switched to waterborne paint last year at the school I teach at. I though that was a big change, but that is a drop in the bucket of what is heading our way. One of the game changers is paintless cars. That's right, 3M CO has signed a five-year commercial pact with a relatively new stainless steel and aluminum distributor to create a stable of so-called disruptive products, including technology that could eliminate the need for paint on automobiles.
I knew this was coming, as I was told this summer while visiting 3M headquarters. They were talking about car manufactures claiming their biggest problem was paint. Dealing with environmental issues is their biggest single issue with manufacturing cars. 3M was talking about designing cars with parts that would be wrapped with vinyl wraps from the factory. This recent news of 3M partnering with the new companies is a step towards that direction. Does this sound far fetched? Well, look at NASCAR, they are all wrapped with vinyl wraps. You can read the full article at: www.CollisionBlast.com/PaintlessCars
I know this would be better for the environment, but I am not sure I like the idea. I love painting! To me, the paint is the magic. This is what is in my blood and what hooked me into this industry. I can't imagine stepping back and looking at a car I just wrapped with vinyl and have the same amount of satisfaction that comes from painting a car. However, it does not really matter what I think, things are going to change with or without my opinion.
Changing The Way We Do Business
It is obvious paintless cars will change the way body shops do business. However, this is going to be a huge change to the industry, if this works out. Multiple companies such as paint companies, abrasive companies, to name a few will be affected. It is going to be a chain of changes that is going be a hard hit to the automotive industry…as we know it anyway. Changes will be made and we will change with it. It may be a little painful along the way, but life goes on. The same way cell phones are changing home phones, online rentals changed movie rentals, computers outdated type writers, and fuel injection outdated carburetors. Things change and we'll adjust.
---
Are Lighter Actually Safer?
A lot of engineering is going into these cars. Lighter weight to increase fuel mileage, safety features, and more electronics. But are the modern cars actually safer on the highway during an accident? Would you rather be in a 2009 Chevy Malibu or a 1959 Bel Air in a head-on collision?
---
Crash Test
---
Conclusion
While the modern day cars appear to be made cheap and unsafe, they are designed to crush or collapse, while transferring the energy around the stronger passenger compartment to protect the passengers from injury.
There is considerably more damage to modern day cars during a collision than the older vehicles, which gives the perception "they don't make them like they used to." However, in reality the cars are taking the impact instead of the passengers. The lesson was designed to give you a little history, but to also emphasize that just a hammer, dolly, and a few wrenches are not going to repair today's cars.
I didn't want to get to carried away with the history, but it is good to have a basic idea of how we got to where we are today and where we are headed tomorrow. Henry Ford was an amazing man and absolutely changed the automotive world. It amazes me to see how far we have advanced in the past 100 years, but I can't imagine the changes to come in the next ten to twenty years.
Resources
---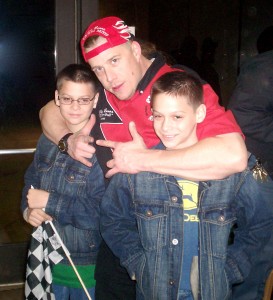 ---
Here is another video you may find interesting. This is the history of Chrysler's Airflow car.
---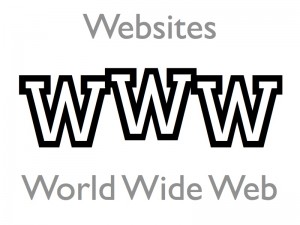 This is a Wikipedia webpage that will allow you to learn more about vehicle history clear back in the 17th century up to the modern day car.
www.CollisionBlast.com/HistoryOfTheAutomobile
---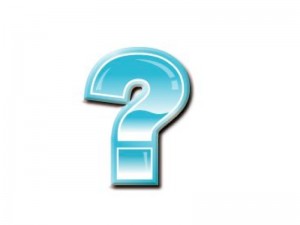 What do you think has been the most significant change in the auto industry in the past 30 years?
---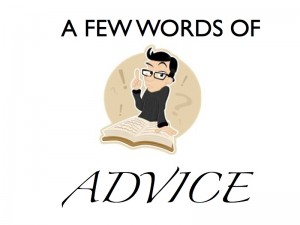 The automotive industry is changing fast. Be open to learning and new ways to repair cars. Don't get stuck, with the "But this is how we've always done it" mentality. Never accept that you know it all and be open to new ideas.
---
Vehicle Key Terms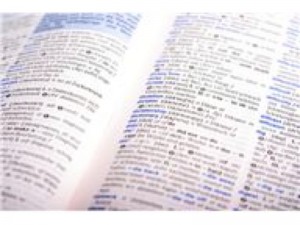 CRUSH ZONES: AKA Collapse or Crumple Zone is an area designed into body parts and structural parts that will collapse, crush, or twist to absorb energy produced from an accident. Usually in front or back of the passenger compartment to keep the passengers safe.
FULL FRAMES: Consists of a frame and a body, which are separate components bolted together. The motor, transmission, suspension, etc., bolt to the frame.
UNIBODY: All parts of the structural are welded together to make one component. The motor, transmission, suspension, etc, bolt to the unibody structure.
WORK HARDENING: When metal is bent and reshaped, this causes work hardening, which strengthen the metal. This may be when formed from the factory, such as body line, or can be caused during an accident, or when straightening metal.
Vehicle History Quiz
---
Lesson 1 Quiz
Now test your knowledge. There is not a time limit set on this quiz so take your time. Find the correct answer if you do not know for sure. The objective of this quiz is to help you learn the information if you do not know the answer, not guessing. Good Luck!
www.CollisionBlast.com/Module2Quiz – Password (simple)
Copyright 2011 CollisionBlast.com