---
Lesson 9 – Gun Adjustments –  Below are the videos included in this lesson.  Click on video to watch.

---
---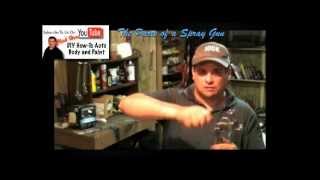 Spray Gun Parts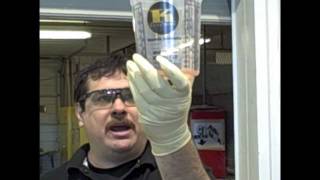 How To Clean Spray Gun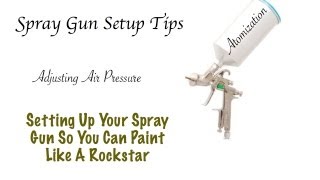 Adjusting Air Pressure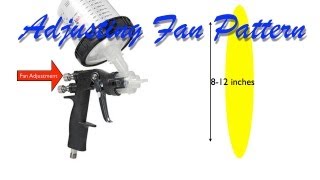 Adjusting Fan Pattern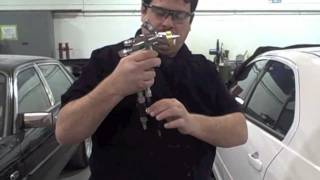 Spray Gun Adjustment Tips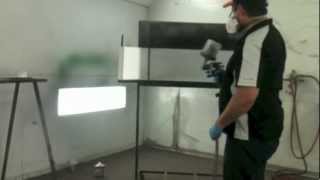 Gun Angles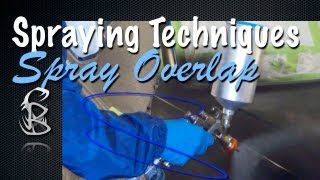 Spray Overlap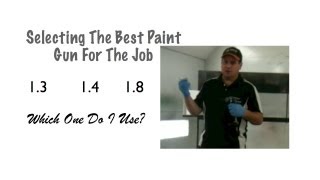 Selecting The Correct Gun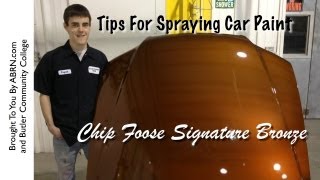 Spraying Techniques
Spray Gun Parts

In this video we are going to discuss the parts a spray gun. You will learn about the air cap, fluid tip, fluid needle, fluid adjustment, fan pattern, air regulator, etc. By better understanding of parts of the gun, you will be able to make better adjustments which will result optimal results. This will also enable you identify spray pattern problems and make the necessary repairs.

How To Clean Spray Gun

Have you been wondering how you are going to keep your paint gun clean? What is a simple way that does not require a paint gun cleaner or much clean-up thinner? Here you go, learn how you can clean your paint gun by hand without a paint gun washer with only 2 oz. of clean-up thinner or less. This is a very simple method that is compliant with laws, uses very little thinner, and will leave your gun well maintained and ready for the next paint job.

Adjusting Air Pressure

How To Set up a spray gun for optimal results. Adjusting The Air Pressure.

Adjusting Fan Pattern

This spray gun tutorial video covers adjusting the fan pattern on a paint gun. In the first spray gun video, we discussed air pressure. Now we will discuss where the fan adjustment is located on the spray gun and how to adjust the fan pattern. We are also going to go over when a full fan works best and why you may need to reduce the fan pattern for certain jobs. As mentioned in the video, every spray gun, material line, and individual technique will vary slightly, but these tips should get you headed in the right direction.

Spray Gun Adjustment Tips

Gun Angles

n this video tutorial we are going demonstrate a quick trick for spraying difficult angles when painting a car. You may have to spray upside down for different angles when spraying things like rocker panels where you have to get up under the car, and to properly spray bumper covers with all the angles they have. By using the 3M PPS system, you can spray these difficult angles with ease by collapsing the cup before spraying. In this video I\'m going to do a quick demonstration to show you how to do it.

Spray Overlap

http://CollisionBlast.com - Spray overlap is one of the techniques that needs to be mastered to become a better painter. Incorrect overlap can result in too little mill coverage and stripes. In the video, we talk about what overlap is and how to perform proper overlap. Depending on the paint recommendations, 50% to 75%. Control coats may even recommend up to 90% overlap, but that is for another lesson. It is also important to start by overlapping each panel edges. For example, half of the spray pattern on the panel and half spraying onto the masking paper. This will assure proper overlap and mill coverage on edges.

Selecting The Correct Gun
---
Would you like to watch the other videos in each lesson?  Click the lesson below to watch the videos.
---
Make Sure You Receive New Upcoming Videos
by Subscribing Below
[grwebform url="https://app.getresponse.com/view_webform.js?u=BPt&wid=73581″ css="on" center="on" center_margin="200″/]