---
Lesson 10 – Paints and Clears –  Below are the videos included in this lesson.  Click on video to watch.

---
---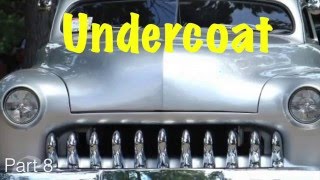 Undercoating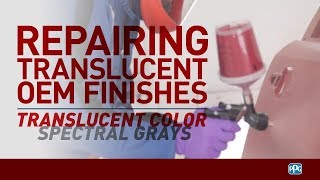 PPG Translucent Paint
Candy, Tri-coat Explained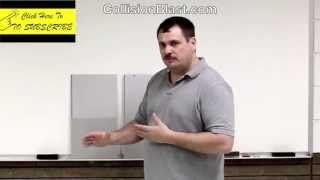 Why Blend Paint?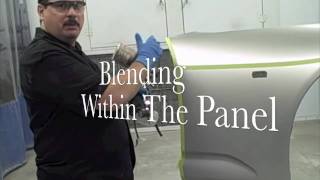 Blending & Fading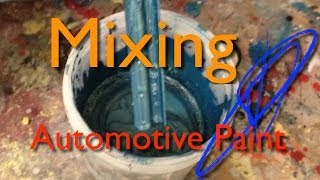 Mixing Paint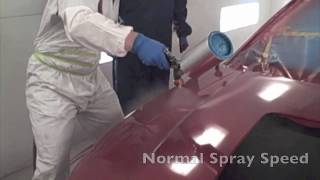 Spraying Base, Tri, Clear
Undercoating

This video explains the importance of having the correct shade of undercoating.

PPG Translucent Paint

Waterborne - Chris Springer – PPG Refinish Marketing Applications Specialist demonstrates how to perform a proper repair on some of today's highly chromatic, translucent colors and finishes. Utilizing PPG's easy to follow process of determining the correct spectral grey (g-shade) groundcoat to optimize repair process time, invisibility and most importantly, color match; we show how these colors can be repaired without adding any additional steps/time to a shop\'s "standard" repair.

Candy, Tri-coat Explained

Candy Custom Paint - This video is a auto body and paint Q&A for custom paint coatings such as tri coats, candy paint, pearls, etc. We\'ll discuss what a tri-coat paint job is and tips for matching a tri coat pearl or candy paint job.

Why Blend Paint?

Blending automotive paint is a techniques used to fade the new color into the original color to give you the illusion of a perfect color match. It is necessary to blend metallic and pearl colors in order to have a good match in most cases.

Blending & Fading

Custom Paint Jobs, such as a fade can be achieved by using this paint blending technique. In this video we demonstrate how to blend car paint. This is the process of spraying new paint and blending it into the old color to produce a color match. Ideally, you want to mix a color that is a blendable match. However, in this video we are mixing a color that is too dark, which will help us demonstrate the concept of a blend. Perhaps, you want to do a fade job of fading one color into another color! You could use this technique or tip to achieve that result

Mixing Paint

How to mix automotive paint.

Spraying Base, Tri, Clear

In this video we are painting the car. We are spraying primer sealer, base coat, and tri-coat. This was a complete paint job and we eat back with the same original color...color code E9 Looking For More Training?
---
Would you like to watch the other videos in each lesson?  Click the lesson below to watch the videos.
---
Make Sure You Receive New Upcoming Videos
by Subscribing Below
[grwebform url="https://app.getresponse.com/view_webform.js?u=BPt&wid=73581″ css="on" center="on" center_margin="200″/]