Which grit of sandpaper to use is a question I get from my  YouTube channel frequently.  Whether the video is about removing paint, block sanding body filler, final sanding or buffing, this question is asked.  Therefore, I decided to make several video to help answer the questions.
Each paint company and personal preference may vary a little, but here is a general overview of the different grits to use.
Removing Coatings
First, before repairing a dent or applying body filler, you must remove the paint.  A 3 inch grinder with 36 grit to 50 grit is what I normally use, but there are several other options, such as a da sander.
Then once the paint is removed and the body filler has been applied, I use block sand 36 grit, 80 grit, followed by 150 grit.  I will cover all of this in the video below.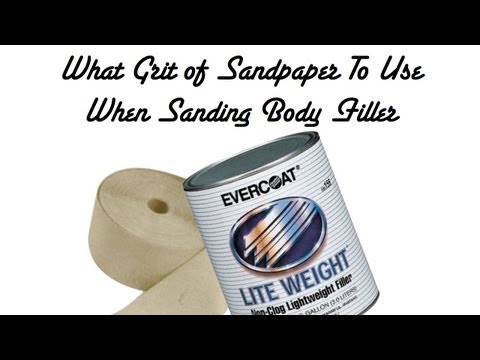 remove coatings pdf   sand body filler pdf
Block Sanding Primer and Final Sanding Paint
Once the body filler is block sanded with (150 to 220) it is ready for primer.  However, first the paint edge around the damages are will need to be smoothed or tapered.  This is called feather edging and is normally done using a da sander and 220 grit sandpaper.  Then primer coatings can be applied.  After the primer is dry, I guide coat the surface and use 320 grit to block sand the primer.  If everything looks good, I will go over all of the area where paint will be applied with 400 to 600 grit sandpaper.  This and for applying clear coat will be covered in the video below.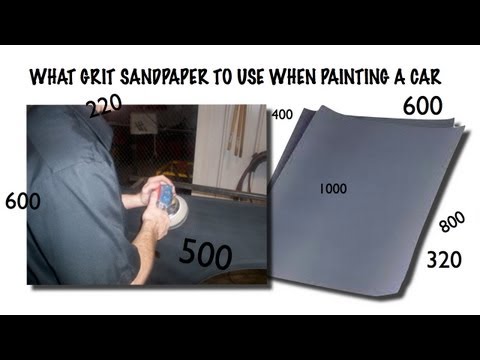 Sanding and Buffing
The last video is a short video covering sanding for buffing and polishing.  I use the 3M system which used 1200, 1500, and 300o grit sandpaper.  However, depending on the products you are using, this could vary slightly.  I will cover this in the last video below.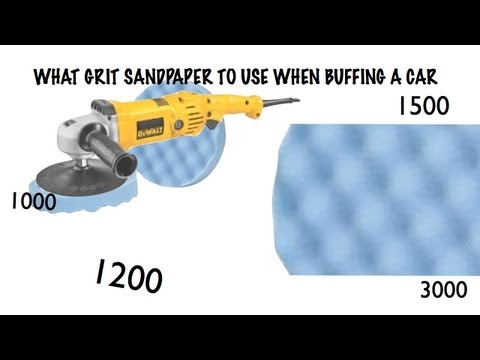 This covers sanding grits….except for waterborne paints.  I just returned from PPG Envirobase school in Kansas City.  I may do a video on what sandpaper grit to use when using waterborne paint later on.
Thanks for stopping by and please share this with your friends on Facebook and Twitter.