---
Lesson 6 – Auto Welding –  Below are the videos included in this lesson.  Click on video to watch.

---
---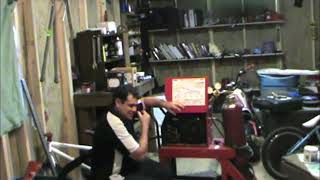 MIG Basics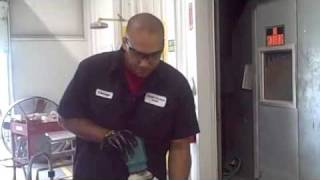 Set-Up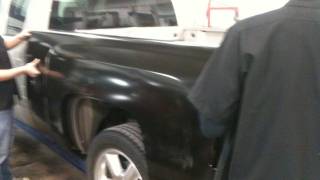 Replace Bedside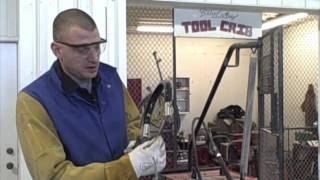 Plug Weld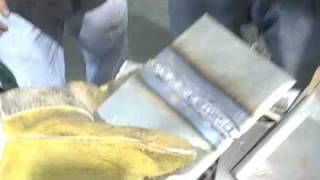 Butt Weld
Lap Weld
Weld-Thru Primer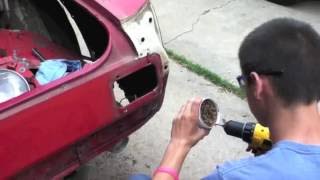 How To Use Drill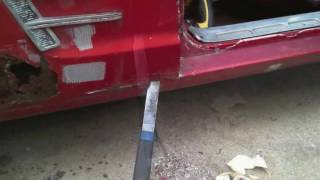 Seam Buster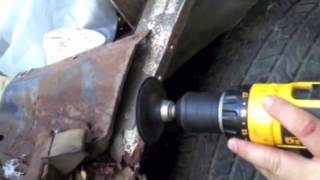 Repair Flanges
MIG Basics

This video tutorial discusses the different parts of a MIG Welder. Starting with the gun,it consists of: gun, nozzle, contact tip, gun liner and welding wire.

Set-Up

Students demonstrate how to replace a shielding gas cylinder and wire on a MIG Welding Machine

Replace Bedside

This is a weld-on panel, which involves cutting or drilling out spot welds and welding the new part on. Below is a brief list of the steps we took for this procedure.

Plug Weld

Students recorded for http://ABRN.com Our collision repair technology program partnered with ABRN to provide ABRN HOW2 Tip. This is a digital edition highlighting collision repair training tips. This ABRN How2 is how to performa plug weld using a MIG welder.

Butt Weld

This DIY video demonstrates how to perform a butt weld on thinner metal, such as welding car panels in auto body repairs. Students demonstrate how to perform a butt weld, which is a student led demonstration.

Lap Weld

Students, demonstrate auto body welding on how to perform a stitch weld and triggering technique. This technique is used to prevent the metal from overheating, which is a concern in the automotive industry. Overheating can result in warping or weakening certain types of metal. Stitch welding allows the technician to weld a 1/2 to 3/4 weld in one area, then move to another area to weld while the previous weld cools. Triggering allow the technician to get proper penetration without overheating the metal. The students practice these weld on metal coupons as shown in the video. Then the welds are destructive tested to determine if metal is properly welded.

Weld-Thru Primer

Learn how to apply weld-thru primer when doing body work and restoring a car in this free DIY car-restoration video from our expert mechanic and body shop owner.

How To Use Drill

In this video we are demonstrating how to use a drill and drill bits to remove spot welds in this 1966 Mustang. We are removing a quarter panel and drilling all of the spot welds to remove it. There are other methods for removing spot welds, but this is an easy method to use and most people have a drill and drill bits.

Seam Buster

This video demonstrates how to use a seam buster to remove weld on panels. In this video we were using it to remove quarter panel on a 1966 Mustang.

Repair Flanges

This video demonstrates how to clean and repair flanges before installing a new panel
---
Would you like to watch the other videos in each lesson?  Click the lesson below to watch the videos.
---
Make Sure You Receive New Upcoming Videos
by Subscribing Below
[grwebform url="https://app.getresponse.com/view_webform.js?u=BPt&wid=73581″ css="on" center="on" center_margin="200″/]