---
Lesson 7 – Plastic Repair –  Below are the videos included in this lesson.  Click on video to watch.

---
---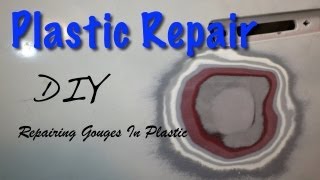 One Sided Repair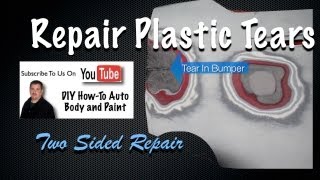 Two Sided Repair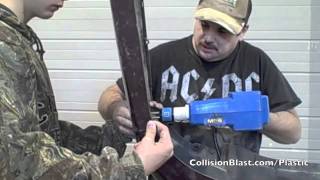 Stud Gun Adapter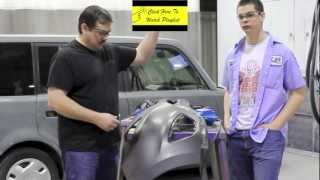 MS 2500 Stake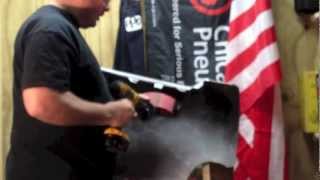 Tab Repair Demo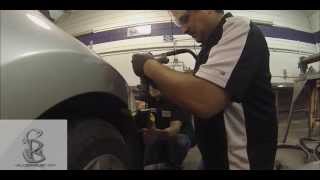 Tab Repair
One Sided Repair

This is a DIY plastic repair video. I am demonstrating how to perform a one sided repair for car bumpers. This method is used when only the front side of the bumper cover is damaged.

Two Sided Repair

Tutorial to repair a bumper cover that is cracked, torn, or split. This will require a two-sided repair technique. We are using 3M adhesives and fiber reinforcement.

Stud Gun Adapter

Plastic repair made easy. That\'s right, Motor Guard\'s new tool, Magna Stitcher, plastic repair kit has made repairing plastic parts much easier. This is a new tool I saw at SEMA 2011 that I found interesting. The Magna Stitcher is designed to reinforce and repair the back side of ripped, torn, or cracked plastic in a matter of minutes.

MS 2500 Stake

New tool demonstration for repairing plastic. The MS 2500. Chicago Pneumatic Tool DA giveaway winner revealed. Motor Guard revealed the Magna Stitcher MS 2500 at SEMA 2012. After visiting with Dave at SEMA he said that he would send me one when they became available. He is a man of his word, as the new plastic repair system arrived in the mail and I am excited to try it out and share the results with you. In this video, I am going to demonstrate the steps of repairing plastic using the new tool.

Tab Repair Demo

Demonstrating tab repair.

Tab Repair

Tab repair on front bumper cover.
---
Would you like to watch the other videos in each lesson?  Click the lesson below to watch the videos.
---
Make Sure You Receive New Upcoming Videos
by Subscribing Below
[grwebform url="https://app.getresponse.com/view_webform.js?u=BPt&wid=73581″ css="on" center="on" center_margin="200″/]