I attended a PPG Envirobase school for waterborne paint last week in Kansas City.  We've been using Nexa Autocolor waterborne for awhile, but we were having an issue with solid colors drying.  At the school, I learned what the problem was and I thought I would share it with you in the video below.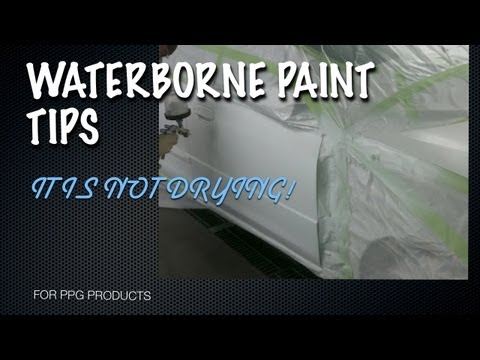 The instructors, Darin and Kevin, did an excellent job of teaching the waterborne class.  If you use PPG paint at your shop I would recommend attending one of the classes.  I believe PPG has training centers in several states.  To find the location nearest you and information about the classes available, visit http://www.ppg.com/coatings/refinish/en/training/browse/Pages/locations.aspx
I would also like to thank Keystone Automotive for sending me to this school!
There may be a few other tips I can share with you about waterborne paint, so check back.
If you liked this, please click the Facebook like and share with your Twitter friends.